The meeting room is in St Andrews Methodist Church, Pump Street.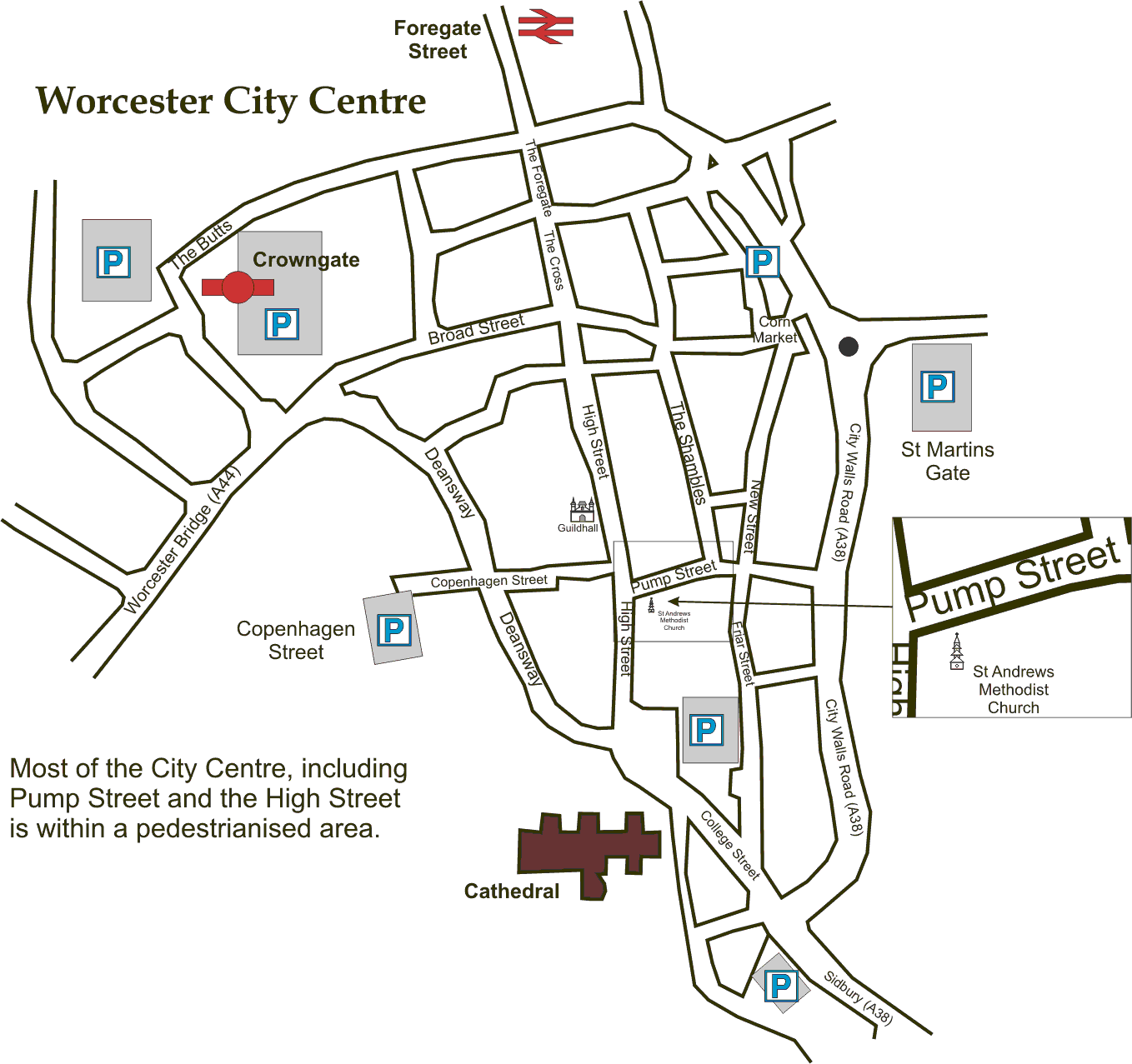 On arrival at the church front door, enter and go up the stairs to the first floor. Meetings are held in the room to the left of the corridor.
Toilet facilities are available on the opposite side of the corridor.
Most of Worcester City Centre is now a pedestrian area and motor vehicles are not permitted during the day. Main car parks are marked on the map and please be aware that Crowngate, Friar Street and St Martin's Gate car parks are multi-story. The other three shown are open air, ground level only. Parking charges apply in all the car parks.
Crowngate bus station is 5 minutes walk from Pump Street. From the bus stop level, come up the escalators to the shopping area and head for Broad Street. Cross this and go through the other section of Crowngate until you emerge on the High Street. Turn right and walk along to the junction with Pump Street. Bus timetables are published by Worcestershire County Council.
Worcester Foregate Street railway station is also 5 minutes walk from Pump Street. Turn left as you leave the station and follow the road along to the junction with Pump Street. Train times can be obtained from National Rail Enquiries.
---