News 2016
---
Worcestershire Breast Unit - Progress (3)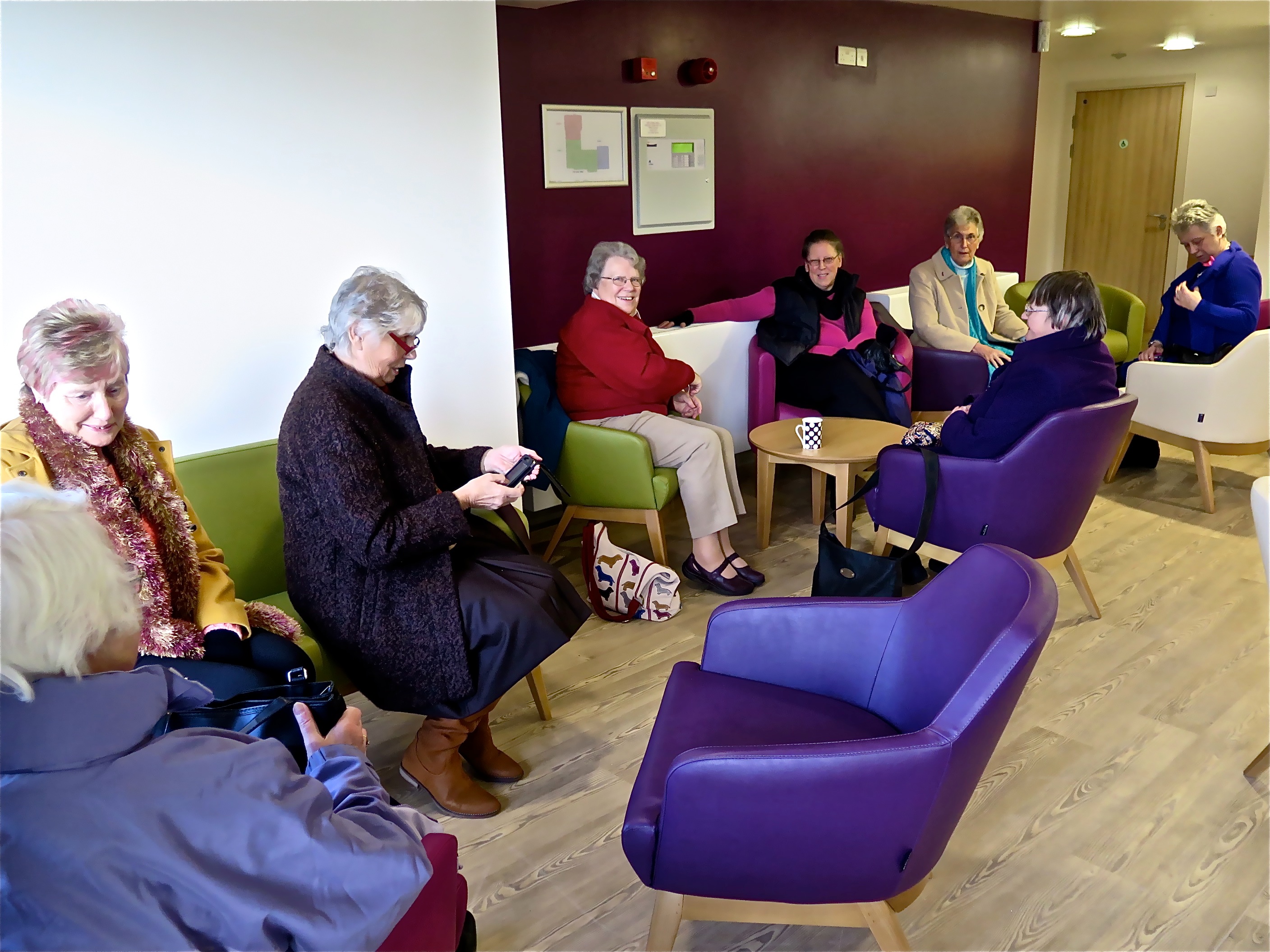 Group members visited the new unit on 20th January to act as patients during an excercise designed to allow the hospital team to familiarise themselves with the future arrangements and procedures. Members are shown waiting to take up their roles in the exercise.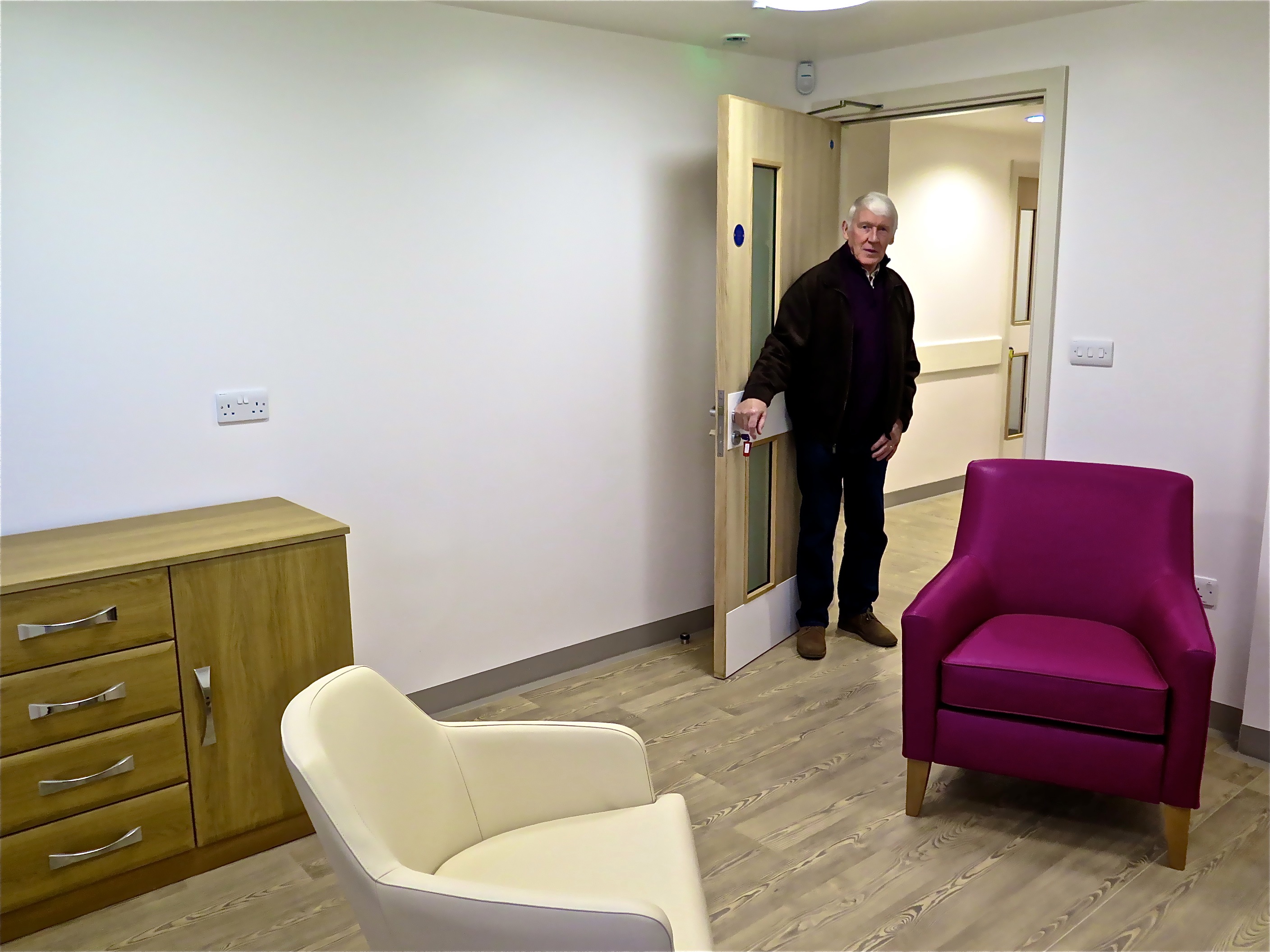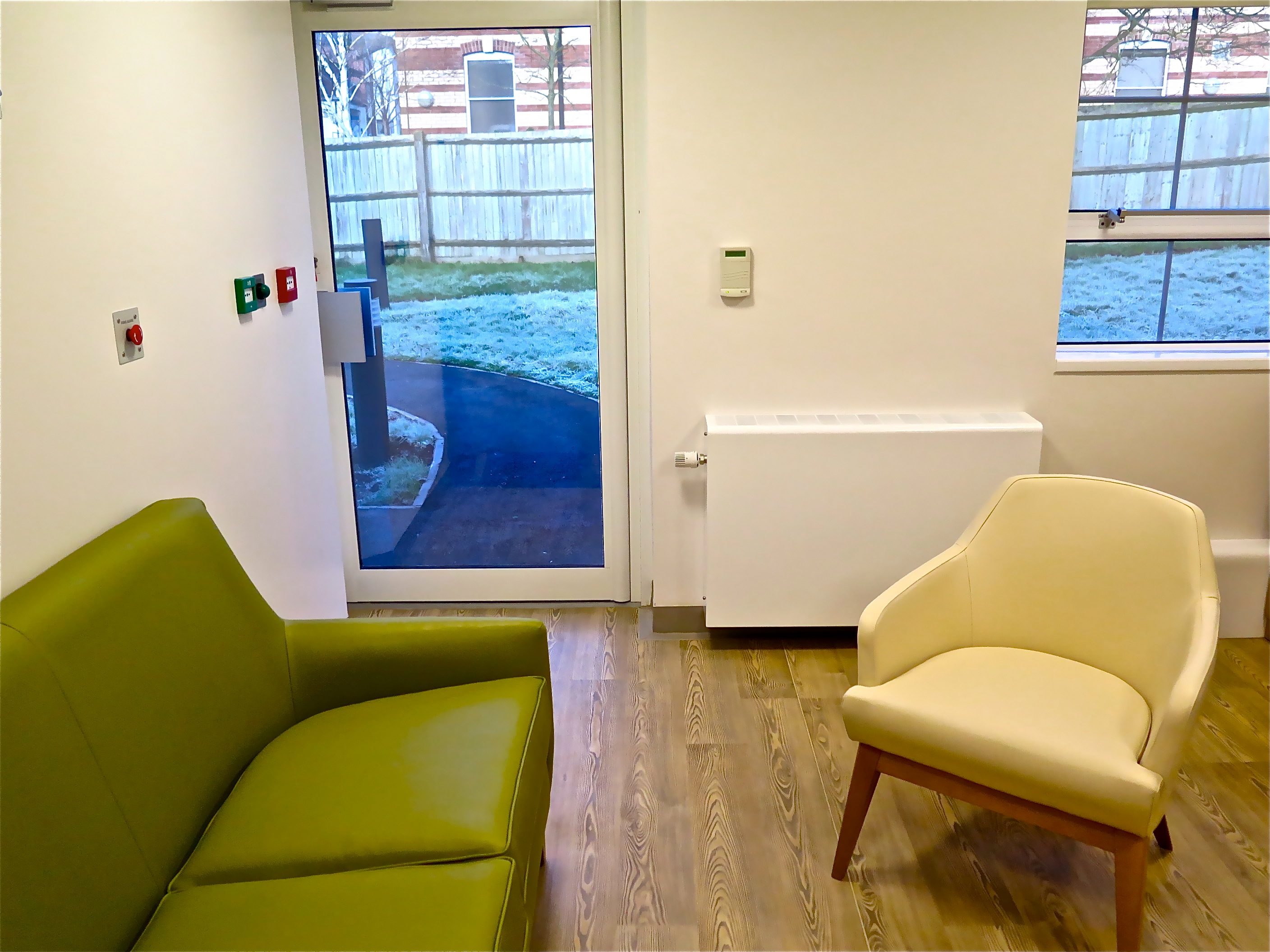 Whilst there, Doug Robinson to the opportunity to inspect progress with Jacqui's Room. The glass in the door and windows is 'one way' which prevents anyone outside from seeing in and disturbing patient privacy.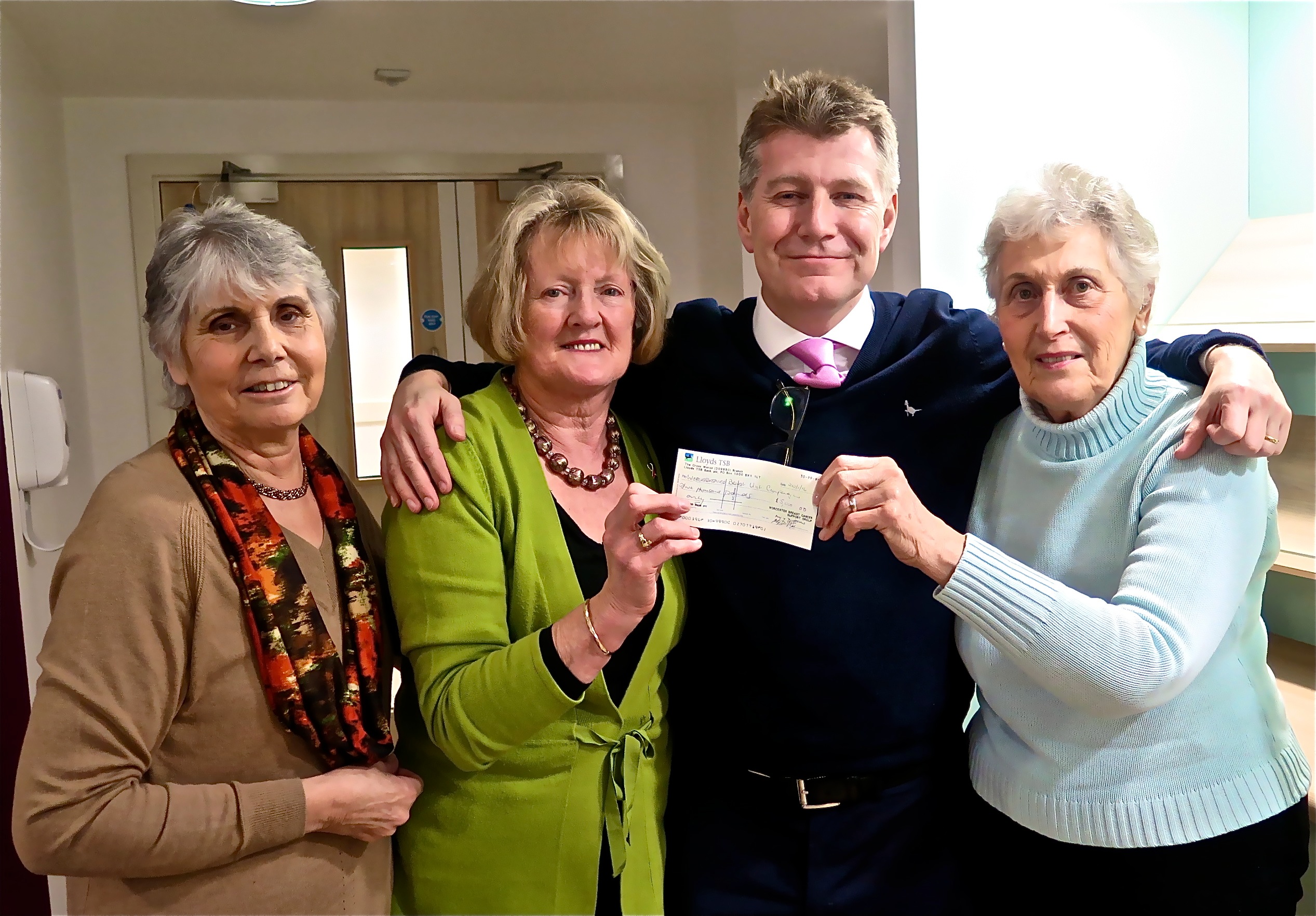 And the Group took the opportunity to present a cheque for £5,000 to Steven Thrush for Jacqui's Room.
Depicted (left to right) are Pat Sheward, Mary Duggan, Steven Thrush, Margaret Dufty.
---
Read News from Different Years
2007 | 2008 | 2009 | 2010 | 2012 | 2013 | 2014 | 2015 | 2016
---