News 2014
---
Funds Handover November 2014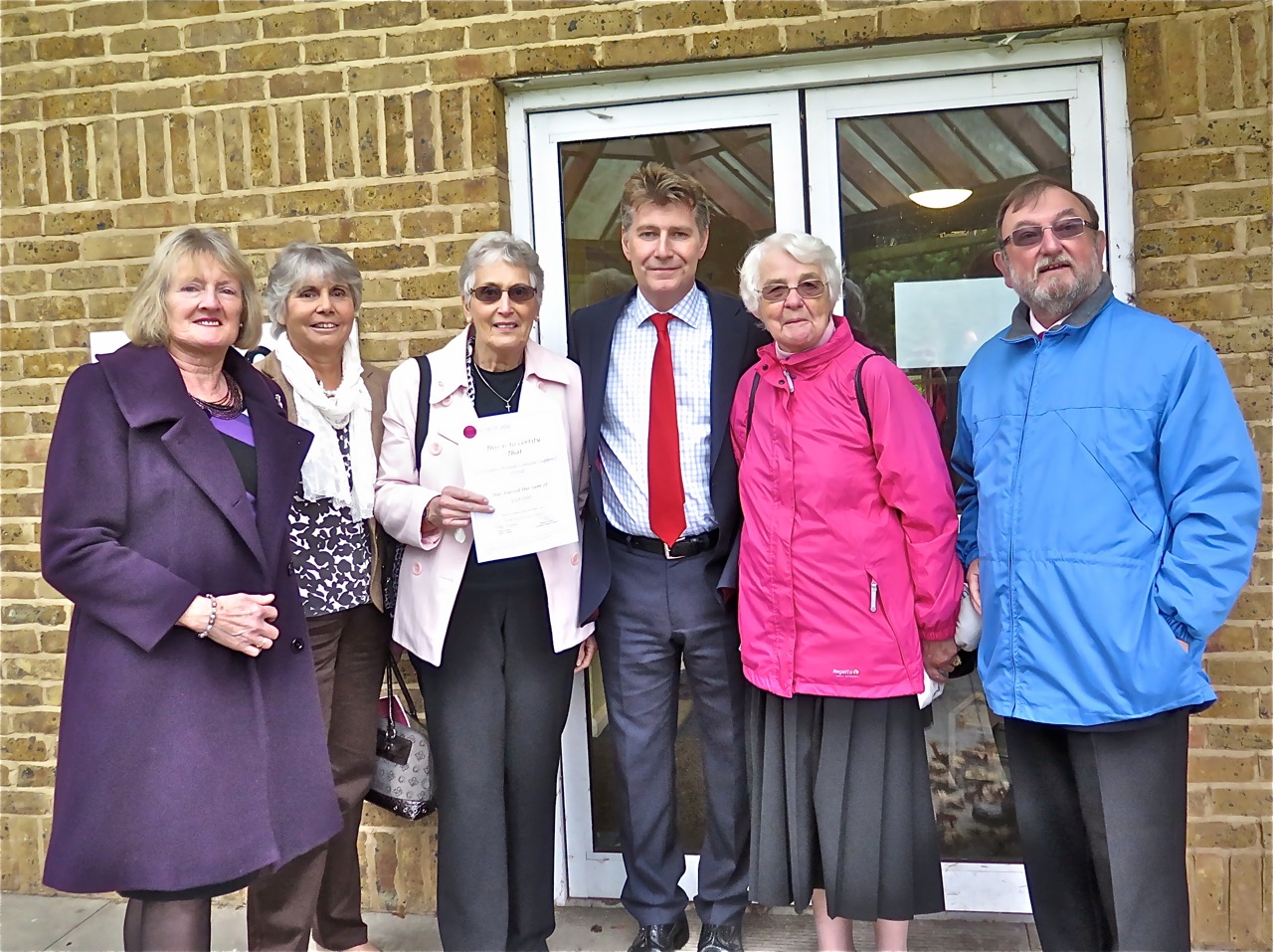 On 15th November the Group handed over the pledged amount of £18,000 that had been raised towards the new Breast Cancer Support Unit at Worcester Royal Hospital.
Members of the group are seen with Mr. Thrush, Consultant, outside the new unit, (pictured left to right) are Mary Duggan, Pat Sheward, Margaret Duffy, Steven Thrush, Pat Bosworth and John Bosworth.
The approach to "220" faces west. Note the tranquillity of the site, which is behind, but not overlooked by, the Charles Hastings Centre on the western perimeter of the main hospital site. For the Unit building think "T" shape: two "wings" running north-south as shown in the picture and the other west-east, joined at the North West corner by the canopied main entrance. Parking is available behind the photographer.
---
Summer Lunch August 2014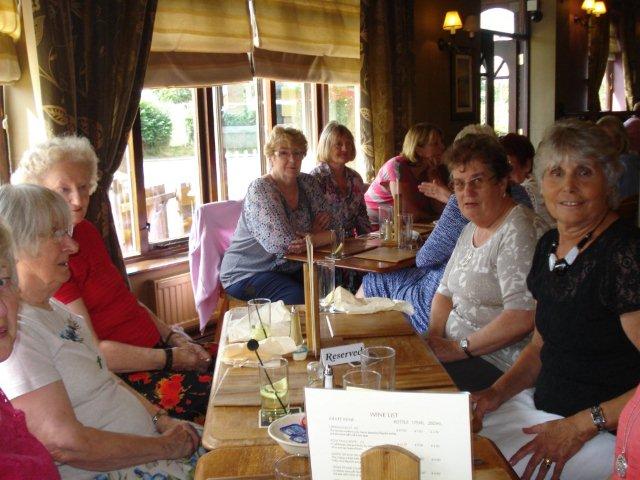 At "The Retreat at Norton"
---
---
Read News from Different Years
2007 | 2008 | 2009 | 2010 | 2012 | 2013 | 2014 | 2015 | 2016
---