Fund Raising News
We are pleased to say Thank You to all our fund raisers, including the anonymous donor sending money each month through payroll giving.
The Group raises funds to provide additional equipment and facilities at Worcester Royal Hospital to enable the professional medical team to provide a more comprehensive service to breast cancer sufferers coupled with the best care possible.
---
November 2012 Christmas Party
Group members held their annual party at Whittington Village Hall on 24th November. Wet outside, dry inside!
---
July 2012 We Got Sunshine !!
It was the wettest rainy season on record. One of the wettest Aprils on record! Only one sunny week in May! June broke all records for rainfall! July carried on wet! Floods all over the place! But we got sunshine - and it was St Swithin's Day to boot!
Lunch at the Presidential Palace in Droitwich Spa. A very successful lunch which raised a whopping £1600.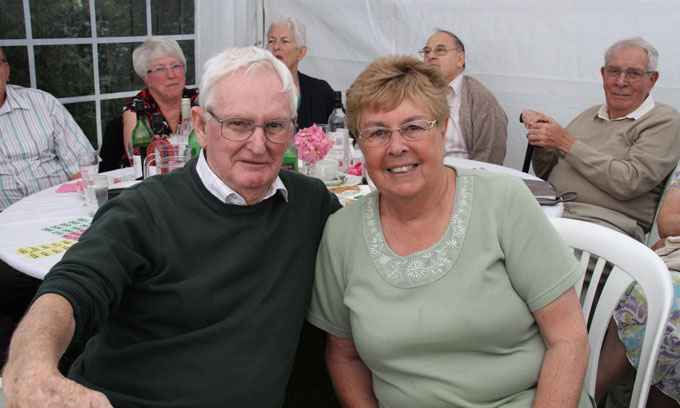 55th (plus two days) Wedding Anniversary - congratulations!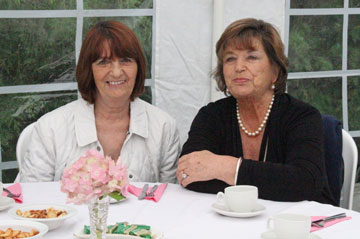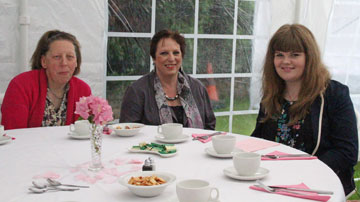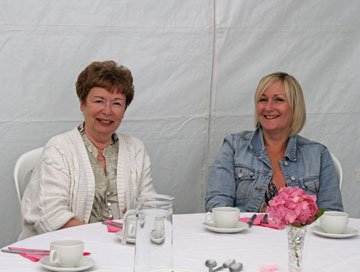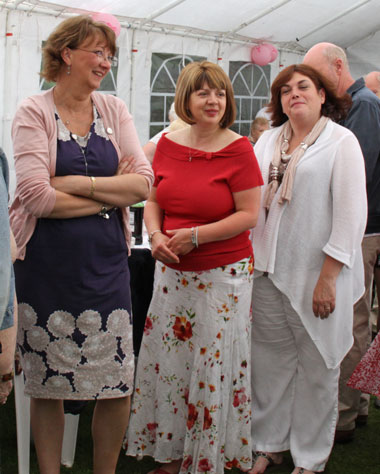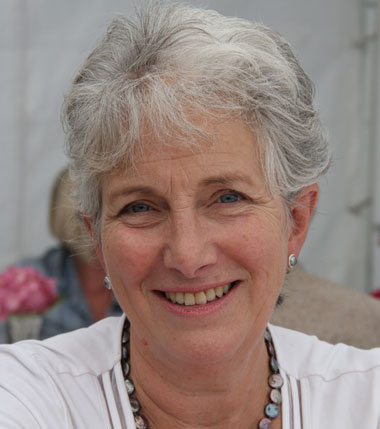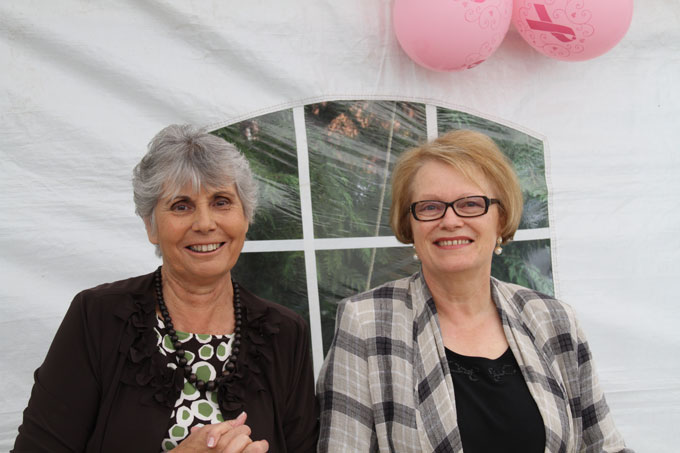 A very successful lunch - thank you to the organisers, the workers and especially the cooks. And thank you Linda and Kit for the use of the Palace.
---
Fund Raising News from Different Years
2007 | 2008 | 2009 | 2010 | 2011 | 2012 | 2013 | 2014 | 2015 | 2016 | 2017
---